Feed a Friend and Find a Family
"It's my favorite day of the year because there's no gift-giving other than the gift of giving yourself to others."
This quote is from Gloria Estefan at the Estefan's Thanksgiving Feed a Friend from last year. Gloria and Emilio Estefan are the global superstar couple most well-known for their music. However, Miami locals know them on a more personal level. The Estefans share their company with locals who are in need of  family, food, and some good music!
Each year more and more people are added to the Estefan family. Over the last 11 years the couple have welcomed more than 14,000 people and the number will only continue to grow. The event serves a full-course meal that lives up to any Thanksgiving feast. Last year's feast was prepared by the Estefan Kitchen and students of the Miami Culinary Institute. Therefore, the iconic roasted turkey, mashed potatoes and gravy, alongside some traditional Cuban dishes were featured.
Together on Thanksgiving with Feed a Friend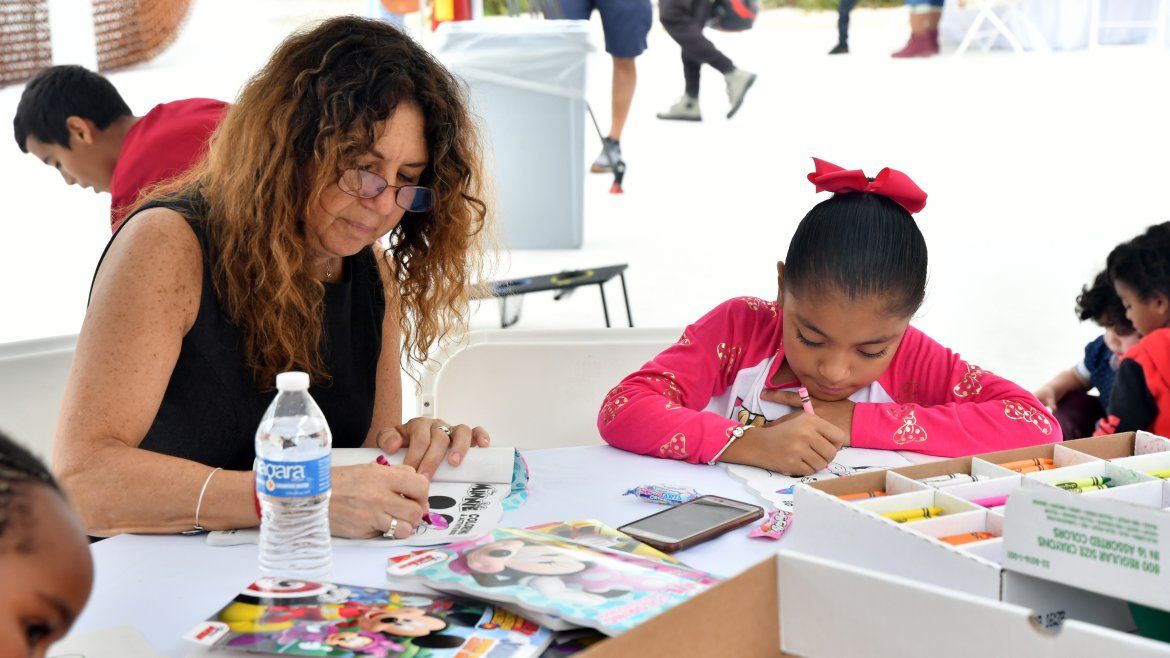 "The main thing is bringing Miami together," said Emilio.
Although food is one way to bring people together, the family has set up plenty of entertainment for people of all ages. Residents were able to enjoy the drums and trumpets of marching bands. Additionally, family fun games and more activities such as face-painting particularly thrilled the children. Another highlight included a one-on-one meeting with Santa Claus which added to the holiday festivities.
This year, the festivities only grow bigger, so if you're in the area join the family for a colossal Thanksgiving!
Being in the Family
Although this year marks the 12th annual Feed a Friend, this will be YML's second time participating. We want to thank Estefan Enterprises, its staff, and Gloria and Emilio Estefan for the trust in YML Portable Restrooms, YML Cleaning and Event Services, and The YML Team. Miami is just as much a home to us as it is to its residents and so to have the opportunity to serve this community is an honor.