The Hottest Trends at Swim Week: Support & Sustainability
Miami—the epicenter of all things summer, held this year's Swim Week. Fashion Week Online's (FWO) Swim Week did not disappoint; in fact, it's said to set the new precedent for the future of the event in years to come. The hottest designers, influencers, and brands made their way to Miami for an equally hot fashion-filled week. From July 11-16, this open-to-the-public event was impossible to ignore with its diverse set of programs, brands, and parties!
Highlights From Swim Week
One of the most memorable portions of Swim Week Miami was Style Saves. Coming back for their ninth year at the event, Style Saves left an impression on its audience that will branch out to thousands of children all across the United States. Style Saves is a non-profit organization that works to clothe underprivileged students. The non-profit hosted a fundraiser for its annual back to school project which will give students the option to "shop" for not just clothes, but backpacks, accessories, shoes, and supplies as well. The annual event is projected to impact the lives of 7,500 students with the help from the sold out event and silent auction held at Swim Week.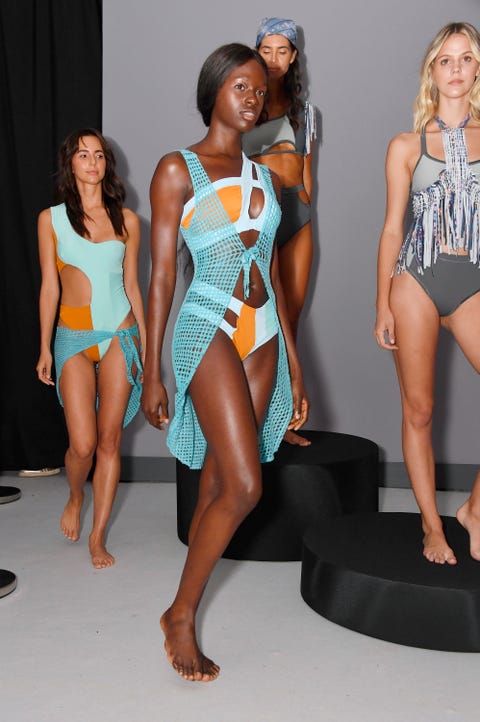 In addition to its awareness for underprivileged students, FWO held informative events on sustainability. Swim wear is infamous for being especially detrimental in terms of sustainability; however, The Upcycle Project and Paraiso challenged students. The Upcycle Challenge worked to empower students to think creatively through eco-friendly items. As a result, nine students were able to showcase their work to make a statement through sustainability.
Just Keep Swimming!
YML Portable Restrooms and YML Cleaning and Event Services are proud to have participated in this year's diverse and influential Swim Week. Both services assisted in all sorts of set up, clean up, and luxury restroom amenities for multiple events. YML will continue to serve events such as Swim Week in support of uplifting the underprivileged and keeping our Earth green.